China News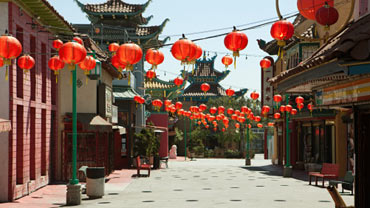 BEIJING, Oct. 17 (Xinhua) -- Chinese President Xi Jinping on Tuesday sent condolences to his Somali counterpart, Mohamed Abdullahi Mohamed, over the deadly truck bombing in Somalia's capital, Mogadishu. In a message of condolences, Xi said he was ...
(Oct 17, 2017, Xinhua)
The contrast is stark, although the core slogan sounds surprisingly similar: Donald Trump wanting to Make America Great Again; Xi Jinping wanting to Rejuvenate China. But Xi is not content to rest there. He also aims to seize this rare opportunity of ...
(Oct 17, 2017, The Australian)
China's President Xi Jinping arrives for the closing session of China's National People's Congress (NPC) at the Great Hall of the People in Beijing, China, March 15, 2017. REUTERS/Damir Sagolj Reuters. By John Ruwitch and Anita Li. WUHAN, China ...
(Oct 17, 2017, U.S. News & World Report)
Who will rise and fall at this week's Communist Party congress in Beijing remains shrouded in the usual thick mist of Chinese politics. But the outcome of the twice-a-decade leadership conference is clear: President Xi Jinping will emerge with an even ...
(Oct 17, 2017, Bloomberg)
So it's perhaps not surprising that Chinese officials were keen to show-off the skeleton of Beijing's new mega-airport, this week. Representatives unveiled the primary structure of its 80billion yuan (£9billion) project on Monday, which boasts 1.6 ...
(Oct 17, 2017, Daily Mail)
The Chinese renminbi (RMB) became the fifth currency to join the Special Drawing Rights (SDR) basket of the International Monetary Fund last year. Photo: AFP. Latest News » · Review: Samsung The Frame TV · Not dependent on IPL, says Sony's Rajesh ...
(Oct 17, 2017, Livemint)
BEIJING, Oct. 17 (Xinhua) -- China on Tuesday told Japan to squarely face and reflect on its past aggression, following Japanese Prime Minister Shinzo Abe's ritual offering to the notorious Yasukuni Shrine. Abe sent a masakaki tree as an offering to ...
(Oct 17, 2017, Xinhua)
With the bazooka's cold gunmetal nestling between her yellow felt jacket and coiffured black bob, Mrs Zhao sizes up the ranks of an imaginary enemy and squeezes off a few rounds, causing explosions of red and yellow pixels to flare on the LCD screen ...
(Oct 17, 2017, TIME)
TOKYO, Oct. 17 (Xinhua) -- Japan and the United States agreed in talks on Tuesday that focus should be kept on a diplomatic solution to address the current tensions on the Korean Peninsula. In talks held in Tokyo, Japanese Vice Foreign Minister ...
(Oct 17, 2017, Xinhua)
NANJING, Oct. 16 (Xinhua) -- Chinese scientists on Monday announced observation of the "optical counterpart" of gravitational waves coming from the merger of two binary neutron stars using a survey telescope in Antarctica. The gravitational waves were ...
(Oct 16, 2017, Xinhua)
Chinese commentators labelled government warnings over foreign interference in Australian universities "a bad omen" as Foreign Minister Julie Bishop added her voice to the debate. Last week departmental secretary Frances Adamson urged Australian ...
(Oct 16, 2017, The Australian)
Local residents select vegetables at a supermarket in Yinchuan, capital of northwest China's Ningxia Hui Autonomous Region, Oct. 16, 2017. China's consumer price index (CPI) rose 1.6 percent year on year in September, the National Bureau of Statistics ...
(Oct 16, 2017, Xinhua)
BEIJING: China's capital unveiled the "shining example" of its 80 billion yuan (RM51.19bil) new airport on Monday, tipped to become one of the world's largest when it opens in October 2019 amid a massive infrastructure drive overseen by President Xi ...
(Oct 16, 2017, The Star Online)
BEIJING, Oct. 16 (Xinhua) -- China strongly condemned the bombing in the Somali capital of Mogadishu that killed at least 276 people and injured about 300, a Foreign Ministry spokesperson said Monday. Media has reported the deadliest single attack in ...
(Oct 16, 2017, Xinhua)
In a rare pressure campaign, the Chinese government is demanding Congress back off new laws that would strengthen the US relationship with Taiwan. Beijing's efforts are the latest sign that it is stepping up its campaign to exert political influence ...
(Oct 16, 2017, New York Post)