China News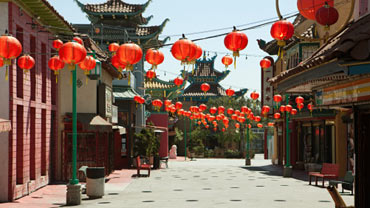 "The national security strategy is likely to define China as a competitor in every realm," a person familiar with the matter told the Financial Times. The administration will roll out its national security strategy on Monday. Spencer Kimball. Published ...
(Dec 16, 2017, CNBC)
This will be a four-part series on China's rapid technological growth in the past few years. Each part will focus on a different investment you could make today in order to get a piece of China's booming technology sector. Tencent Overview: Chart TCEHY ...
(Dec 16, 2017, Seeking Alpha)
China must be ready for a war on the Korean peninsula, with the risk of conflict higher than ever before, Chinese government advisers and a retired senior military officer warned on Saturday. Beijing, once seen as Pyongyang's key ally with sway over ...
(Dec 16, 2017, South China Morning Post)
Why winter heating crisis will not stop China's dash for gas | South ...
(Dec 16, 2017, South China Morning Post)
Wei Shihao was on target for the second time in three games as China were held to a 1-1 draw by North Korean on Saturday evening, but Marcello Lippi will continue to look for additional ways to solve the country's goalscoring conundrum. The Shanghai ...
(Dec 16, 2017, South China Morning Post)
When 21-year-old Tong Shenglin saw a photo taken from the top of his city's tallest building three years ago, he knew he had to get up there and take a shot for himself. The mesmerising skyline was snapped from the summit of the 310-metre-tall Maoye ...
(Dec 16, 2017, South China Morning Post)
BEIJING (Reuters) - China and Britain have vowed to continue and strengthen cooperation on a wide range of economic, financial and trade issues, including speeding the introduction of a London-Shanghai stock connect program. Britain's Chancellor of the ...
(Dec 16, 2017, Reuters)
ON Dec 6, the United States announced its recognition of Jerusalem as the capital of Israel. China has expressed its grave concern and reiterated its official position on this issue on various occasions. On Dec 6 and 7 consecutively, Foreign Ministry ...
(Dec 15, 2017, The Star Online)
China works on 'wall of sand' while world is distracted by North ...
(Dec 15, 2017, Stuff.co.nz)
US Secretary of State Rex Tillerson called on China and Russia to take more measures aimed at halting North Korea's nuclear weapons programme and said the US will not negotiate with the country until Pyongyang stops "threatening behaviours". "A ...
(Dec 15, 2017, South China Morning Post)
China says it is investigating an incident that saw a South Korean photographer beaten during a visit by President Moon Jae-in. The photographer, who was thrown to the ground and kicked, reportedly suffered fractured bones in his face and ruptured ...
(Dec 15, 2017, BBC News)
Australia's debate about China's influence has sparked interest around the world, with decision-makers watching closely the introduction of new legislation by the Turnbull government, and its impact on relations with Beijing. From Toronto to Tokyo, the ...
(Dec 15, 2017, The Australian)
A Chinese university has banned Christmas in order to help young people resist the "corrosion of Western religious culture." The Communist Youth League at Shenyang Pharmaceutical University, in China's north-east, posted an online notice informing ...
(Dec 15, 2017, Telegraph.co.uk)
BEIJING/LONDON (Reuters) - Britain wants closer cooperation with China over its landmark Belt and Road infrastructure scheme, finance minister Philip Hammond said on Friday at the start of a Beijing trip on which he hopes to seal a billion pounds in ...
(Dec 15, 2017, Reuters)
From smog-choked cities to sludge-filled rivers, stories about China's environment in recent years have painted a bleak picture. But China is not the first country to put economic development above protecting the environment. All of today's wealthy ...
(Dec 15, 2017, Quartz)