Los Angeles News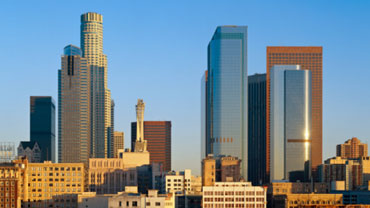 An Orange County man is expected to plead guilty Tuesday to his role in a scheme to smuggle endangered "good luck" songbirds into Los Angeles from Vietnam. It's the second day in a row cases have been heard in Los Angeles about smuggled Asian ...
(Oct 17, 2017, MyNewsLA.com)
Houses sit less than an armspan away from the fence line for the Jefferson Drill Site, along Budlong Avenue in South Los Angeles. Molly Peterson/KPCC. 95988 full. Audio from this story. 1:00 Listen. Share. Share via Email email; Share on Twitter; Share ...
(Oct 17, 2017, 89.3 KPCC)
Early reaction to conflict-of-interest allegations against Los Angeles school board member Ref Rodriguez included silence, concern and calls for his resignation. The silence was partly explained by his supporters needing time to process what became ...
(Oct 17, 2017, Los Angeles Times)